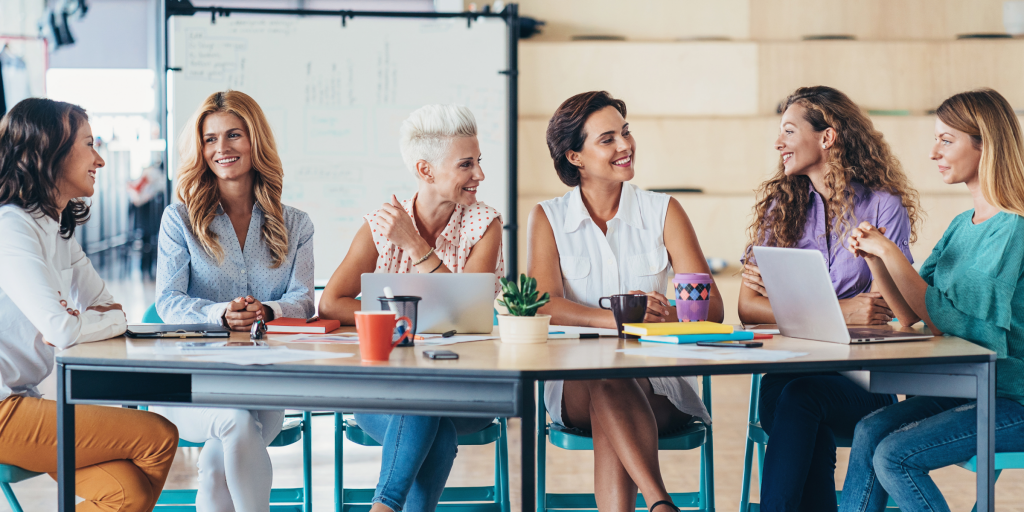 'A woman must have as many business development books as shoes' 
Women need to support each other, says Moldovan entrepreneur Ana Gorea. By doing so, they can shape not only their lives but the direction of communities, countries and continents.
Moldovan entrepreneur Ana Gorea is clear about what makes countries successful: education. "It's key to ensuring not just your own future, but a country's wealth," she tells Emerging Europe for the She's Next Empowered by Visa Platform.
"History has proven that even countries destroyed by war can rise above their neighbours and become globally competitive if they put the effort into educating the young generations," she adds. "I think entrepreneurial education should be mandatory in schools and even kindergartens. It is a well-known fact that countries like Moldova can improve hugely the quality of life if small and medium-sized firms could flourish and support country's economy, there is just no other way."
It is perhaps no surprise then that Gorea's entrepreneurial journey has focused on education. Her start-up, Everest Learning Academy, fosters character, wellbeing, and opportunity using a Moldovan-Finnish curriculum and learning design methodology to develop individuals who excel both in school and in life, contribute to their communities, and lead confidently in an ever-changing international environment.
"I decided to bring to Moldova the best preschool education, namely the Finnish system," she says. "It is challenging from all points of views—aligning the methodology to the local curriculum, transferring trust to parents, finding an education expert, identifying the educators, and training them."
Everest is only a year old, so it still feels new to call herself a businesswoman, she adds. Gorea also holds a series of posts across several sectors (public, private and NGO), but she says that as long as five years ago she knew that her future would be in the education field.
"I studied the market, I started attending all sorts of training courses: marketing, business plans, building a product."
No course in the world, however, prepares entrepreneurs for a war in a neighbouring country and the subsequent upheaval that brings, such as higher costs.
"To say it was difficult would mean saying nothing at all, but as an ultra-runner friend of mine is telling me: 'If it was easy, anyone could do it'. I repeated this to myself many times and here we are, growing as a community of people who want a different education for their children."
Something different
Gorea grew up in a small village in the north of Moldova, where, she says, she would "run barefoot and play in the mud of the Nistru river".
"But the story behind that little girl is that I had a gut feeling I was made for something different than just building a life in my village (not to underestimate my mates who remained there). That's why, when I was asked what I wanted to become when I grow up, I didn't replying 'singer, 'doctor, 'actress'—I told people I want to become a prime minister."
Gorea may not be Moldova's prime minister—yet—but as a council member of AFAM, the Association of Moldovan Women Entrepreneurs, she sits on the country's Economic Council next to the prime minister.
"And I must say that the Ministry of Economy is actively supporting public-private dialogue, which means there are more good things to come for women in our country," she says.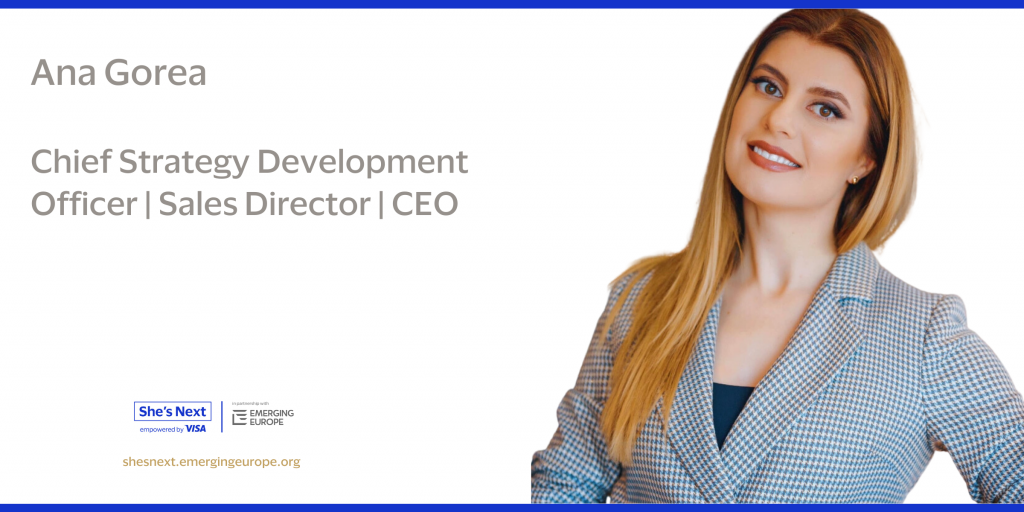 One of these is improving access to finance. Gorea says that a lack of start-up finance was identified as the top issue preventing women opening a business Moldova by survey AFAM carried out during the first International Conference of Businesswomen last November.
"This is because in Moldova child education in families still is considered a mother's responsibility," says Gorea.
"State kindergartens can be accessed by toddlers from the age of three, so a woman has a gap of almost three and a half years 'erased' from her highest financial savings potential as she becomes a mother.
"This leads to a lack of personal savings, a lack of credit history and a lack of financial education and practice which makes accessing bank credits almost impossible."
The Moldovan government's solution was a special programme to support female business development, Women in Business, managed by the Entrepreneurship Development Organisation (ODA).
"This year the government, through the Ministry of Economy, is budgeting five million US dollars, and the EU the same amount, to continue supporting women entrepreneurs and a few other programmes for young entrepreneurs, men and women."
Moldova is changing
It's a sign that Moldova is changing, "slowly but surely," as Gorea puts it, who recognises that as the traditional society evolves, "women of my age have a huge responsibility to prove that we have a chance to live a better life if we embrace the current opportunities. Lately, women [in Moldova] have taken high level positions in politics, and C-level positions in business." The country's current president, Maia Sandu, is female.
More, however, can be done.
"UN Women in Moldova recently presented a report in parliament about the huge impact the availability of childcare has on GDP in most countries, so we are in process of legalising home childcare institutions and some of the big corporations already have created the conditions for mothers with babies to return to the office," says Gorea.
While Gorea believes that there is no classic recipe for success in business, but she does admit to guiding her career by the following six rules: emotional Intelligence, social skills, planning, sport, greed and books.
For each she has advice for others.
When it comes to social skills, the era of head hunting makes social connections crucial: "link yourself to at least five people that know a different domain better than you," says Gorea. When it comes to planning, the more you do the better your chance of success. "This applies also to personal planning," she suggests. "I know that Wednesday, Friday and Sunday are running days for me, so I will avoid planning any meeting unless it is urgent."
Which brings us to sport. 'You have a higher chance of being hired by an international corporation if you practice sports with regularity," she says. "This happens because there are multiple studies proving that people who are into sports are more resilient, stress resistant and tend to finalise most of their tasks."
When it comes to greed, Gorea believes that it is important to have the ambition to live a life that, "goes beyond just existing". And as for books, "a woman must have as many business development books as shoes," she says.
Women also need to support each other, Gorea believes. By doing so, they can shape not only their lives but the direction of communities, countries and continents in general.
"When the power of cooperation and togetherness has a solid place in our world, the chances that we are building a solid future for the growing generations are much higher," she says.
"The wisdom of a woman will always reside in how many other women she can truly cherish and appreciate authentically."